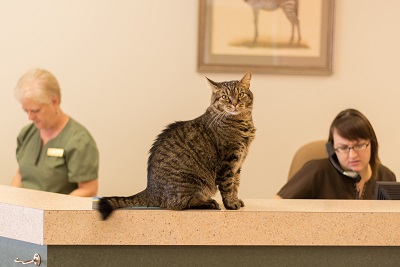 As pet owners ourselves, we appreciate the bond that develops between a pet and its family. Veterinary care improves that bond by increasing both the quality and length of your pet's life, and is the cornerstone of your pet's health. 
For preventive care or during illness, your pet's health is our top priority. At Heekin Animal Hospital, we pledge our knowledge and skills…for a lifetime of care.  
Want to know more?  Click on the circles above to learn about the services we offer.